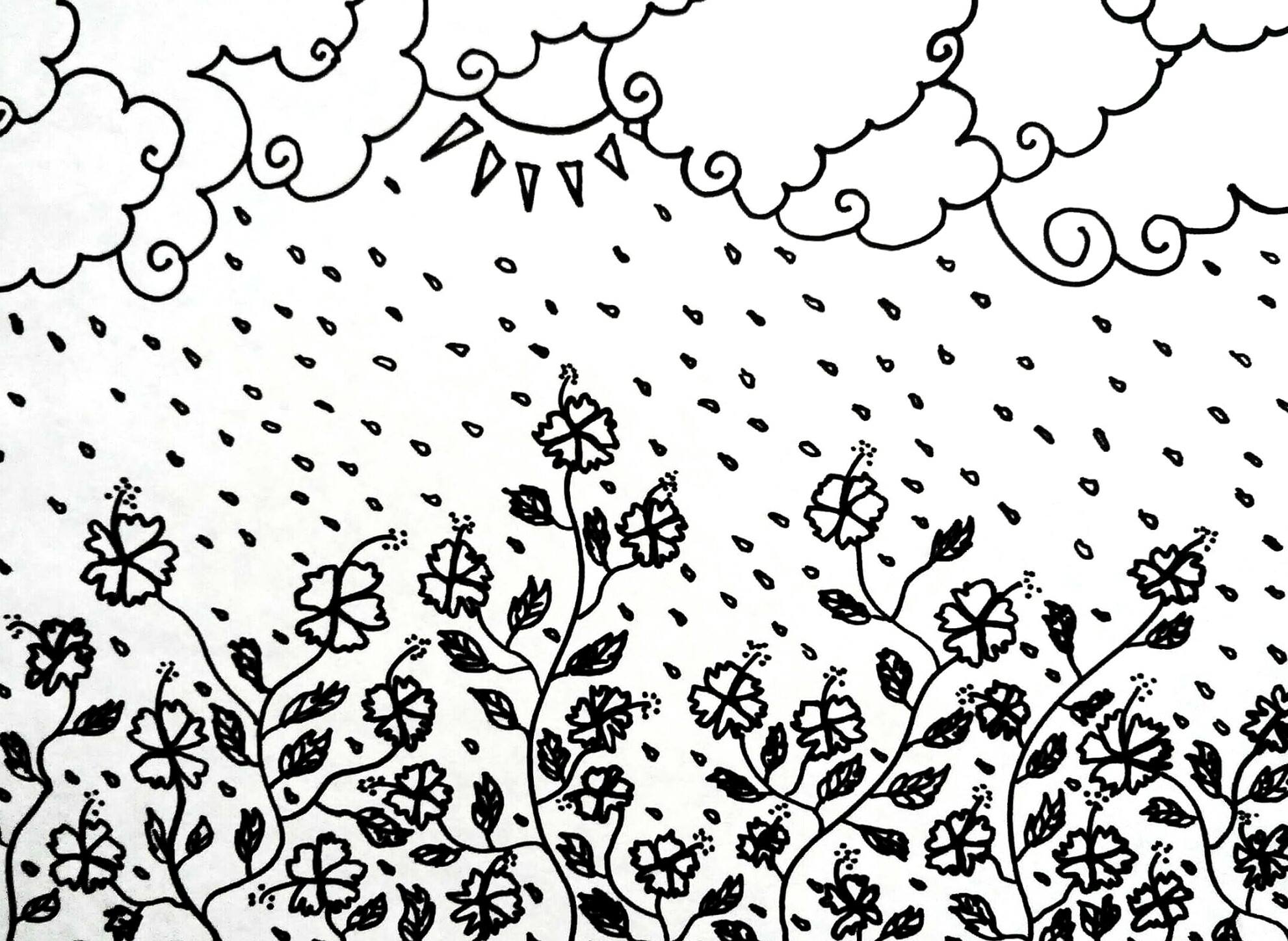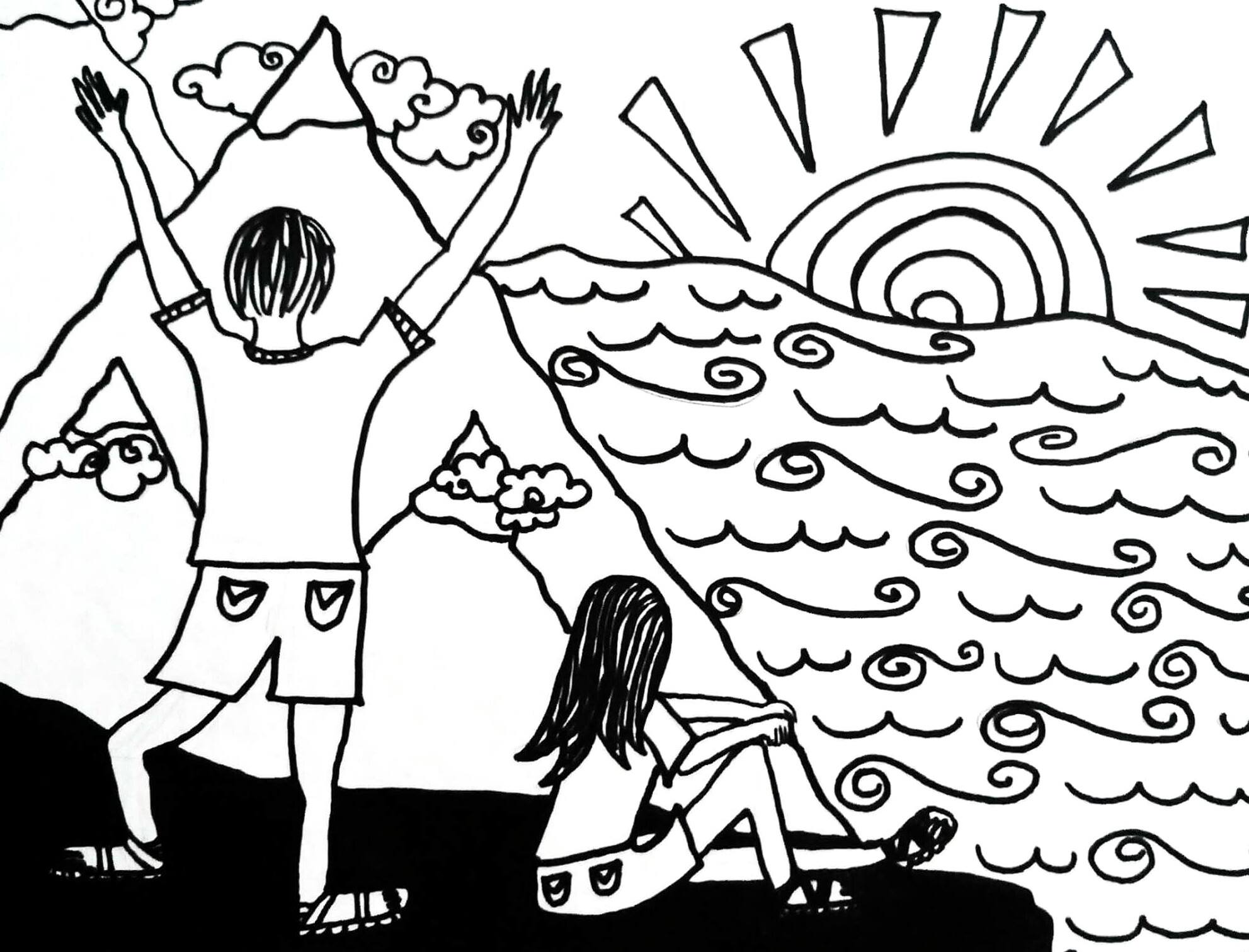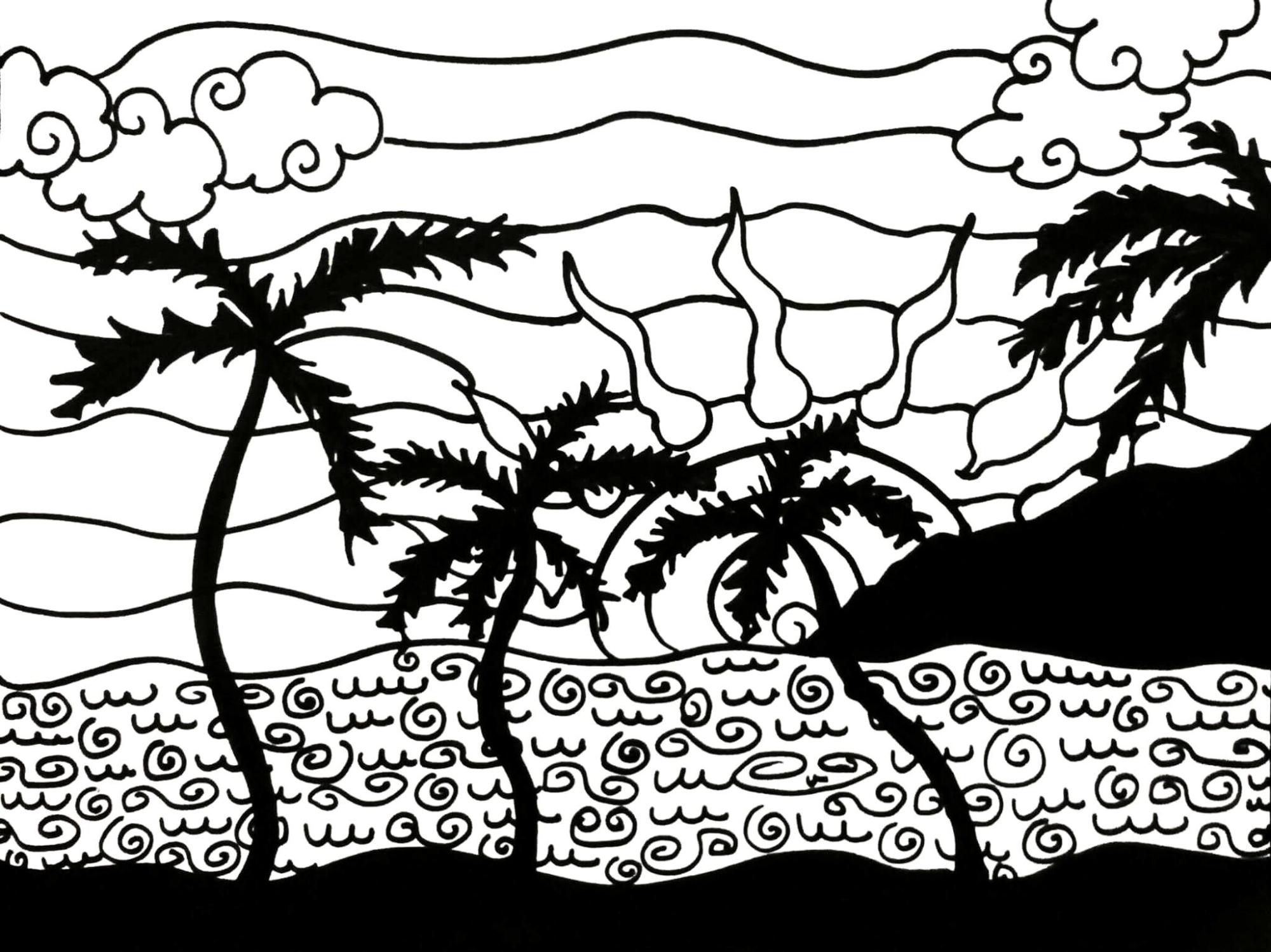 Sample Poems From 'Nature's Way and Outdoor Play'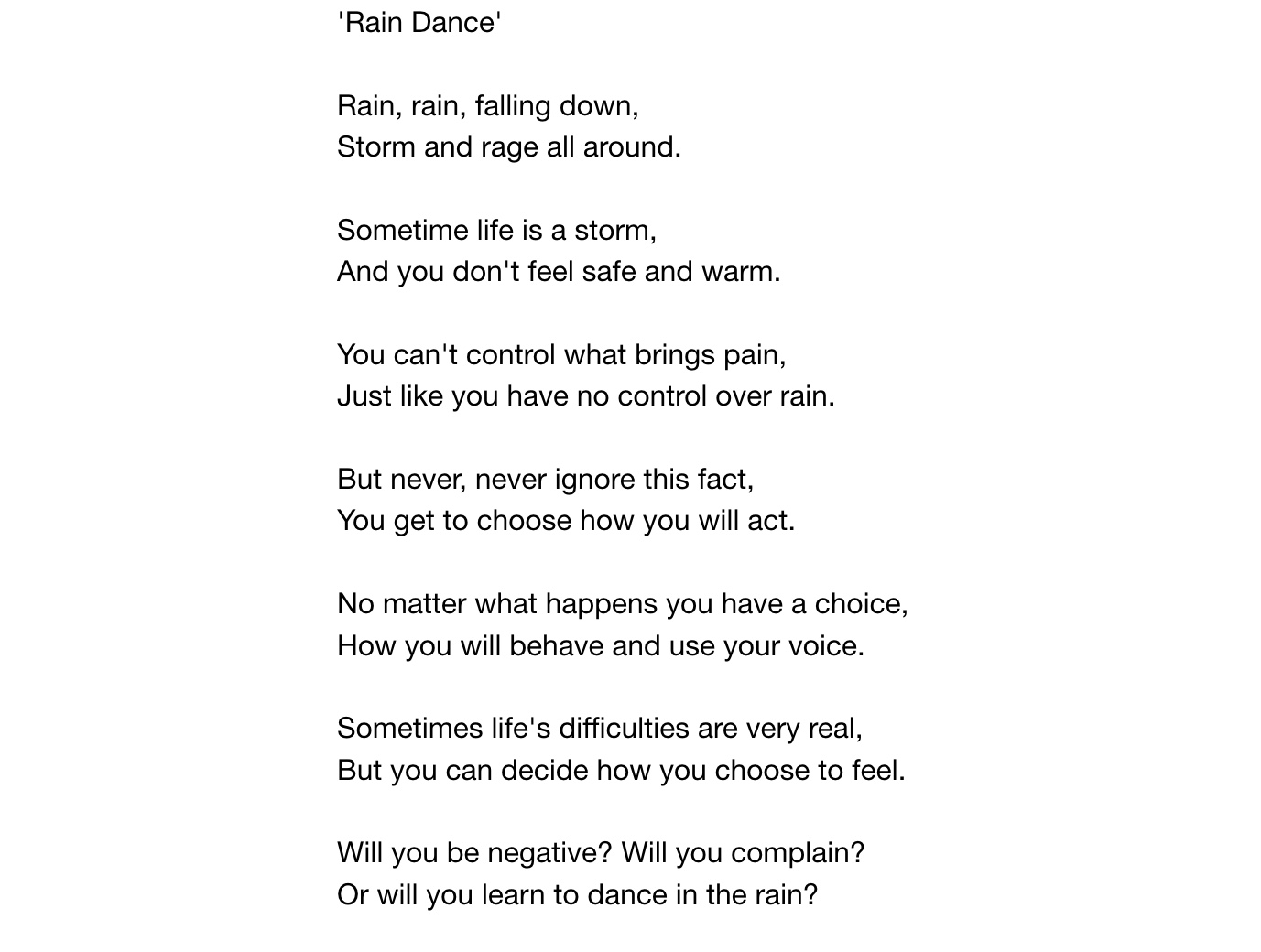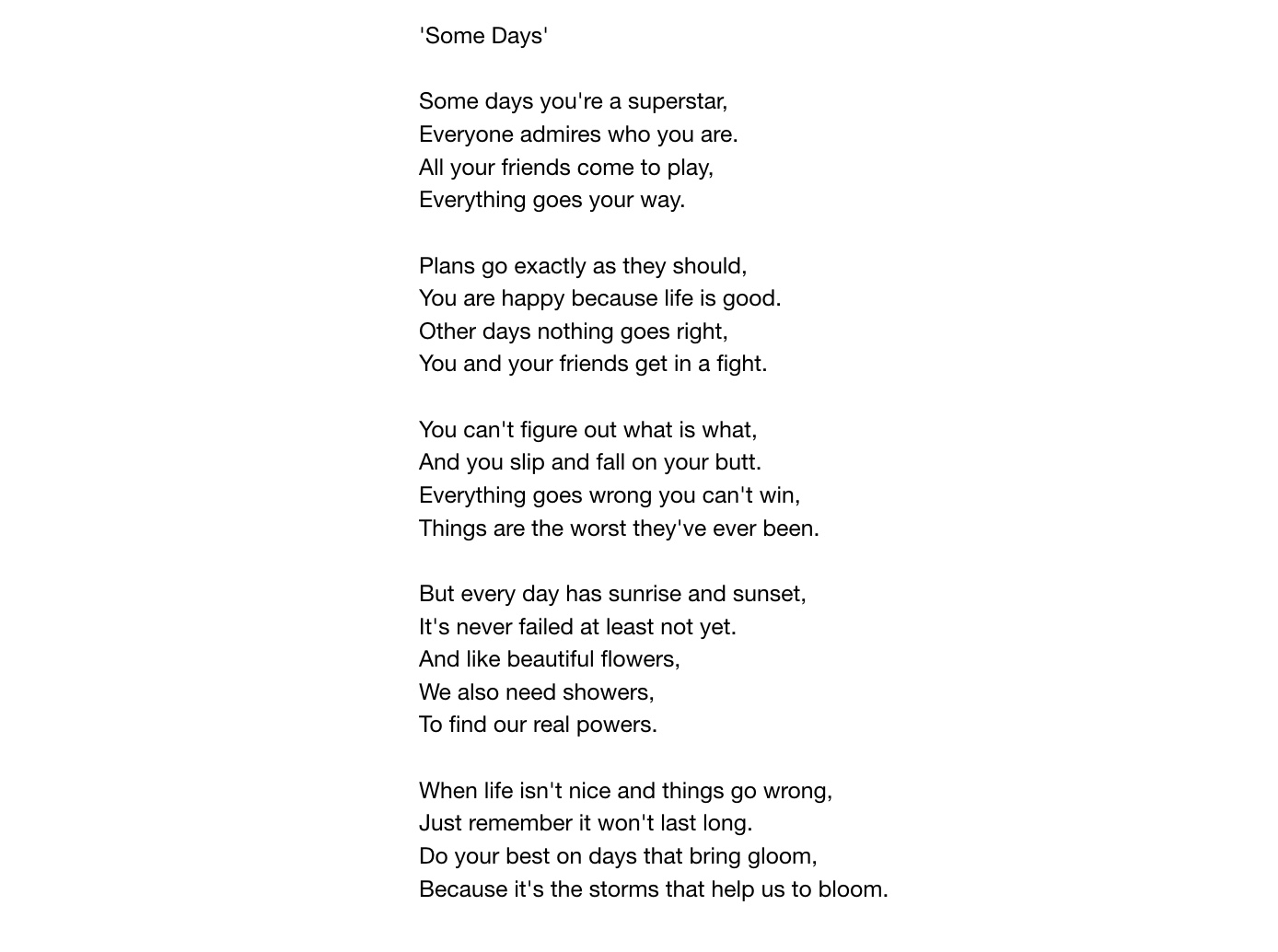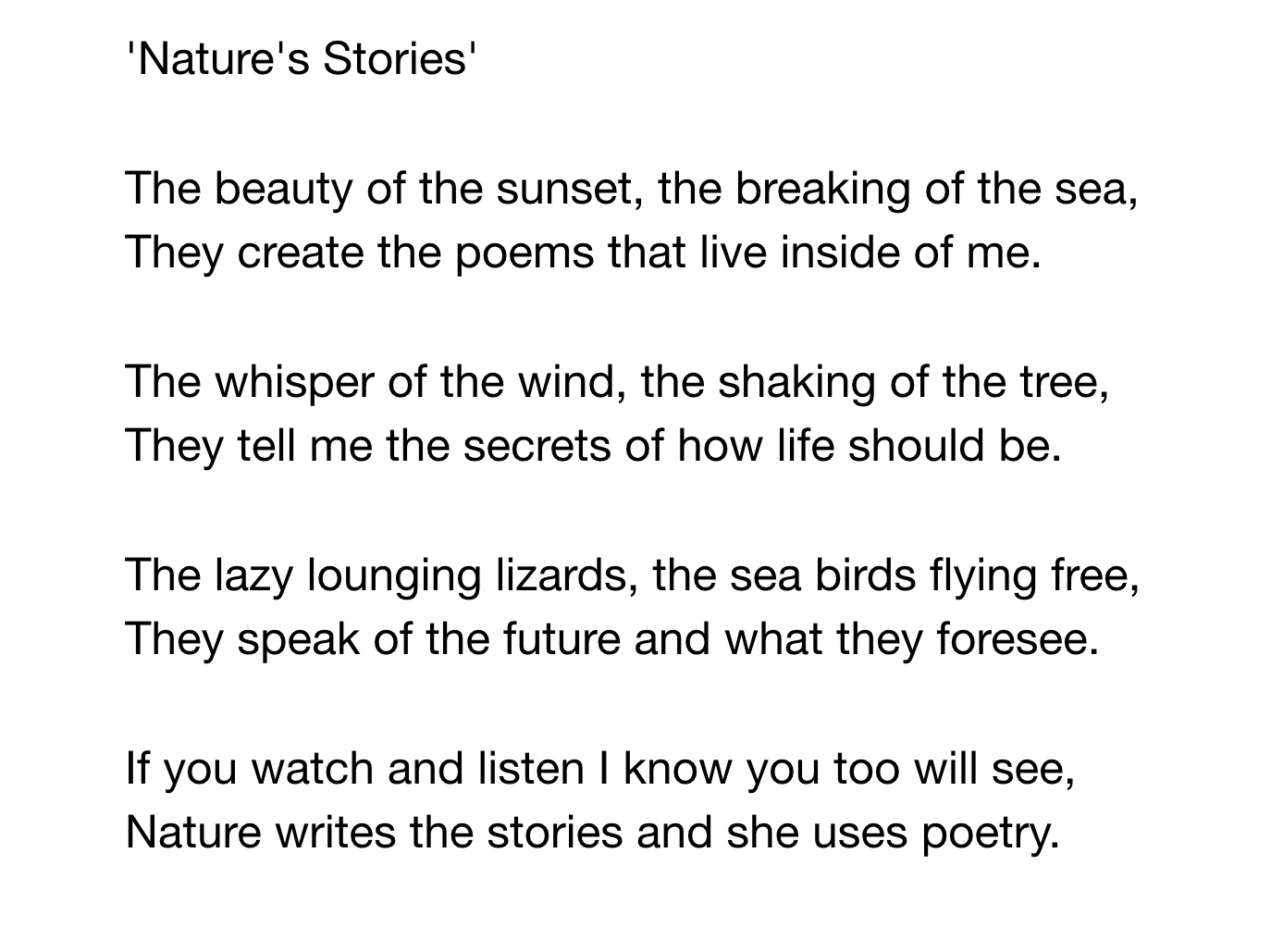 Nature is calling, "Come outside and play."
The soft winds are blowing on this sunny day.
Turn off your computer, put down your phone,
Shut down all the video games that you own.
Go outside now, it's getting late,
Don't make Mother Nature wait.